When everyone's lined up for the upcoming James Bond movie "No Time to Die", Land Rover has built a special Defender celebrating the model's 25th appearance in a James Bond movie.
The SUV will be available to just 300 buyers around the world, the Defender V8 Bond Edition's interior features laser etching detailing that it is 'one of 300'.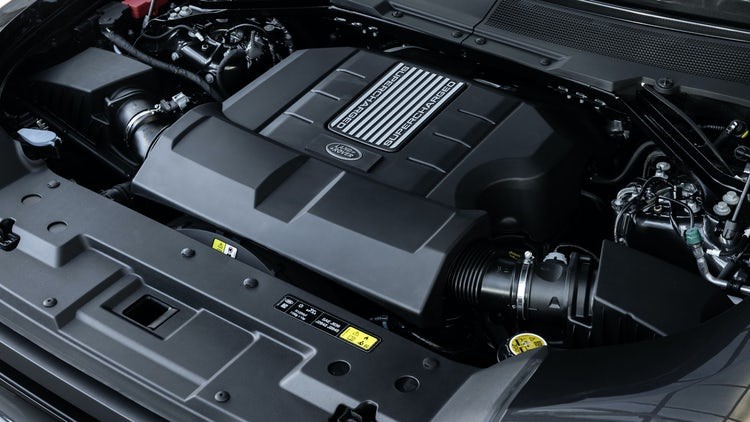 Defender Bond Edition will be powered by a 5.0-litre supercharged petrol engine, which produces 386 kW, 625 Nm of torque and drives through an eight-speed automatic transmission.

The Defender V8 90 accelerates from 0-100 km/h in 5.2 s with a top speed of 240 km/hour. Might not be as fast as Bond's Aston Martin, but is quick enough to keep up with it for sure.
Land Rover Defender V8 Bond Edition comes with some Special Features
22-INCH WHEELS
Defender V8 Bond Edition has Gloss Black 22-inch Luna wheels and Xenon Blue front brake calipers.
007 TAILGATE BADGE
A Defender 007 badge on the tailgate is one of several unique features marking out the Defender V8 Bond Edition.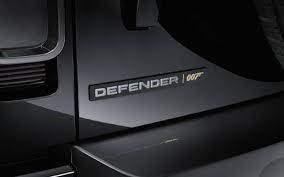 PROJECTED LOGO
The 007 logo is projected onto the ground from a unique puddle lamp when you unlock the Defender V8 Bond Edition.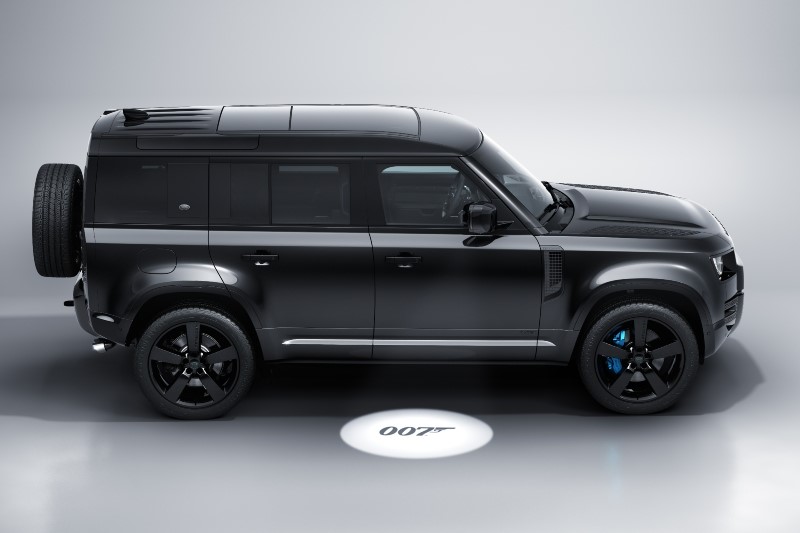 007 TREADPLATES
Unique Defender 007 treadplates featuring the unmistakable 007 logo set the tone for an interior with a perfect blend of capability and composure.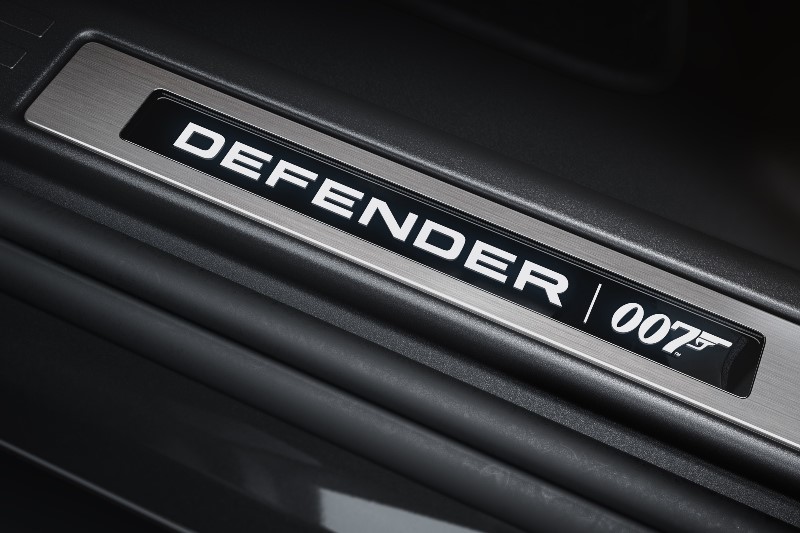 START-UP MESSAGE
Climb inside your Defender and activate the Pivi Pro infotainment to reveal a 007-inspired start-up message.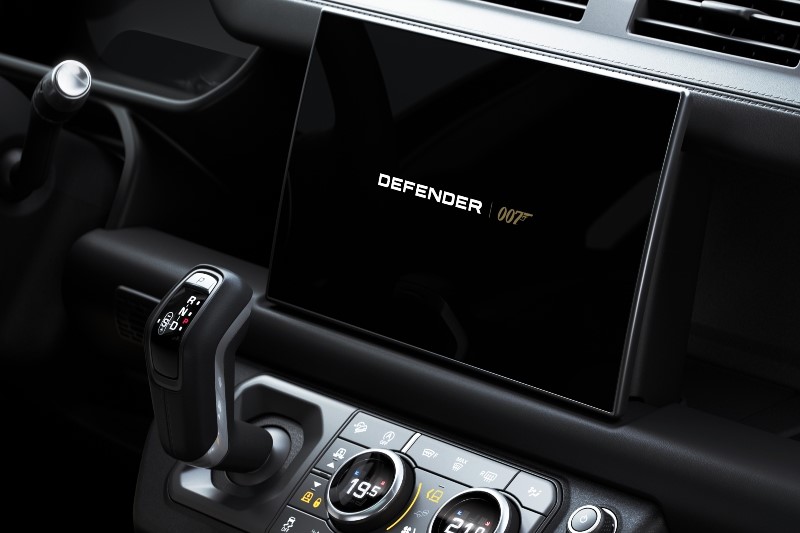 Limited to just 300, the Land Rover Defender V8 Bond Edition will be priced at $114,600. Hey, nobody said joining her majesty's secret service would be cheap. A Range Rover Classic and Land Rover Series III are also in the film, which will be released in cinemas around the world from September 30, 2021. Don't miss the Defender in action.