Mercedes-AMG has unveiled the much-awaited Mercedes-AMG GT 63 S E performance coupe. The German Automakers claim this car to be the most powerful car in AMG's Lineup. 'E Performance' badge means it gets the assist of an electric motor.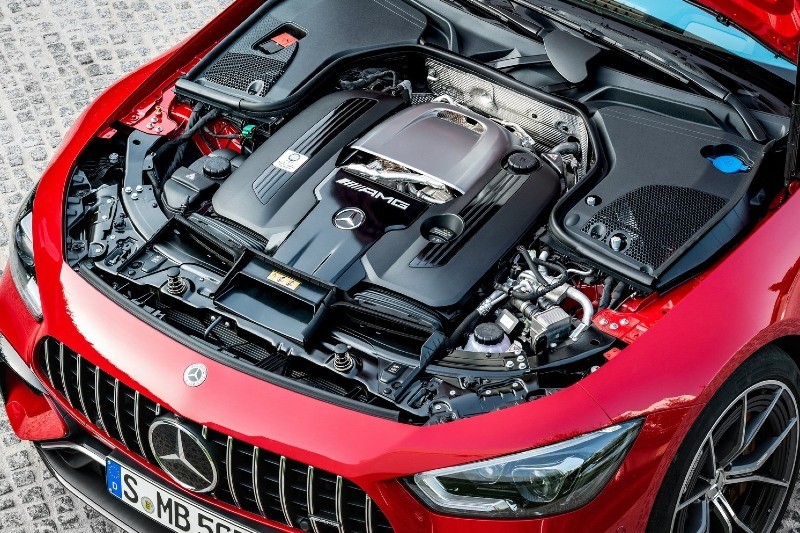 AMG is powered by a 4.0-litre-V8-Biturbo with 470 kW gains a powerful ally in the shape of the AMG GT 63 S E Performance.
The electromotor, is exclusively developed by AMG with ultra-light and direct cooled high-performance battery, fully developed in-house, delivers power transmission directly to the rear axle.
Lithium-ion battery was inspired by technologies that have been tried and tested under the most extreme conditions in the Formula 1 hybrid racing-car of the Mercedes-AMG Petronas F1 Team. Mercedes-AMG's battery power is "inspired by technology from F1 and this shows that Mercedes never fail to disappoint its customer.
The engine comes mated to a 9-speed automatic gearbox, this ensures the Mercedes-AMG GT 63 S E Performance can sprint from a standstill to 100 km/h in just 2.9 seconds, and 200 km/h is reached in less than ten seconds. And it will not stop till 316km/h.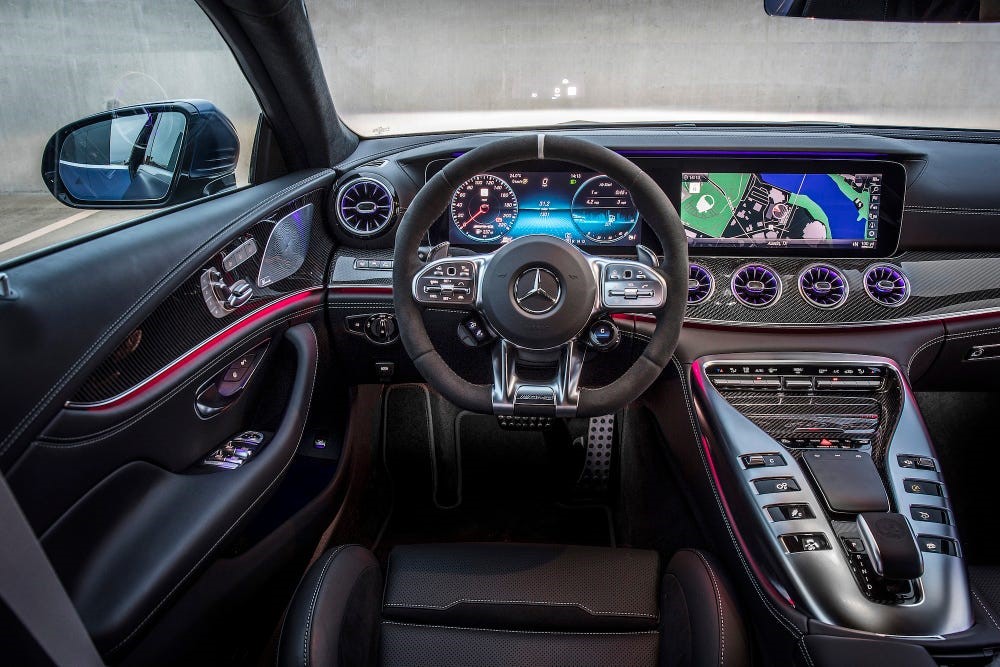 AMG's latest RIDE CONTROL+ suspension with new damping system and also the adapted AMG ceramic high-performance composite brake system as standard along with the MBUX multimedia system with special hybrid displays.
Unique touches like the graphics on the multimedia display that visualize the power flow of the entire drive system, rpm, output, torque and temperature of the electric motor, as well as the temperature of the battery.
The rear-seat passengers receive information on the energy flow as well as the power and torque of the electric motor on their optional multimedia display.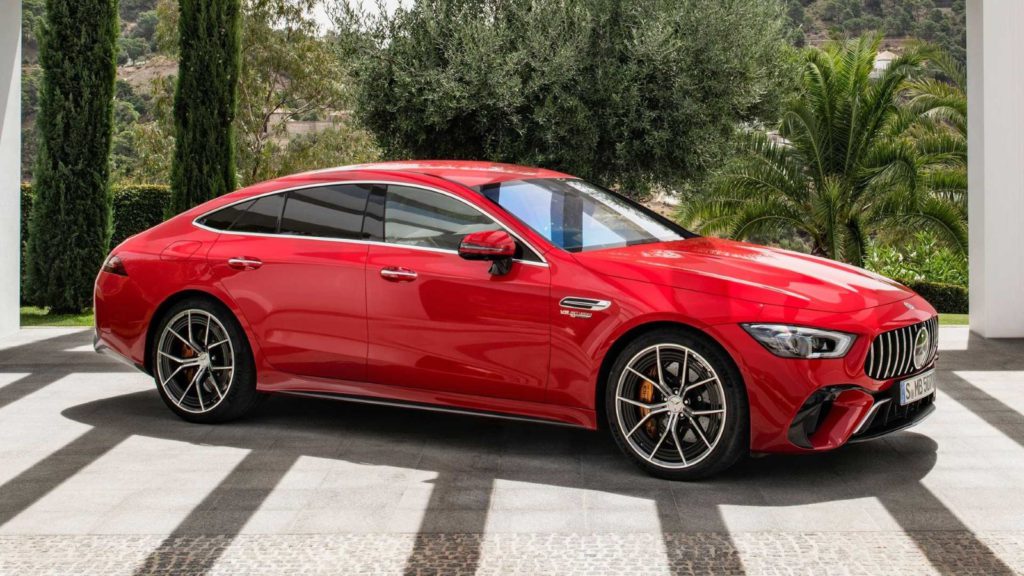 Mercedes-AMG is offering the GT 63 S E Performance with seven driving modes, including Electric, Comfort, Sport, Sport+, RACE, Slippery and Individual. Pricing for the AMG GT S E-Performance 4-Door Coupe isn't out yet so, stay tuned to buzzluxorides  for more updates about this new beast which is going to rule the Electric car segment.