Bentley Motors Limited is a British manufacturer and marketer of luxury cars and SUVs. It is a subsidiary of the Volkswagen Group since 1998. It was founded by W.O. Bentley in 1919 in Cricklewood, North England. The company, Bentley Motors is located in Crewe, England.
Bentley Motors will be manufacturing the all-new 2022 Bentley Bentayga S which will be a combined version of Bentley Bentayga V8, and Bentley Bentayga Speed (W12).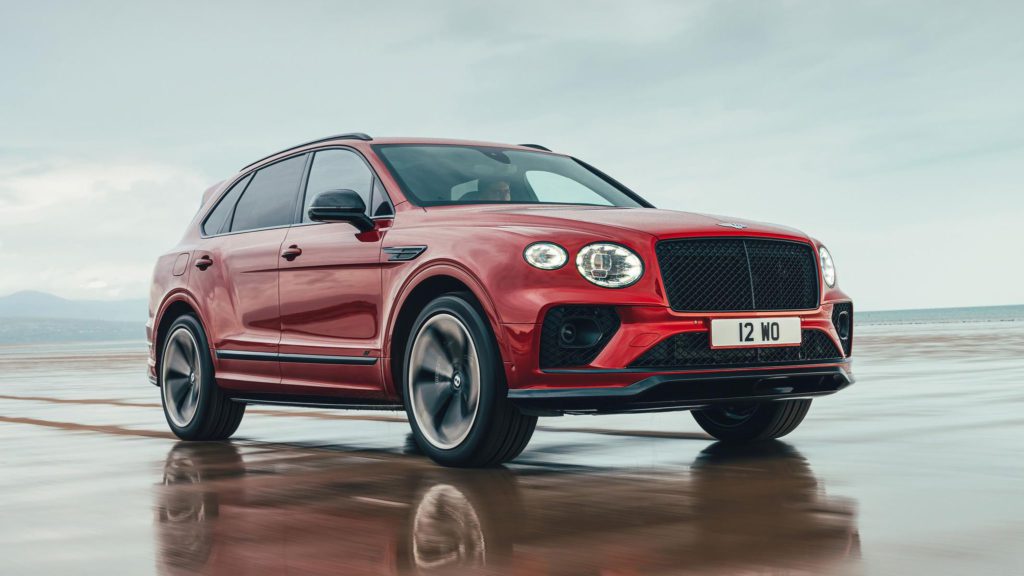 It comes with a 4.0 liter twin-turbocharged V-8 engine which provides a horsepower of 542 and a torque of 568 lb-ft getting to all four wheels via an eight-speed automatic transmission.
Bentley Bentayga S comes with Adaptive Cruise Control which helps to slow down while there is traffic to maintain a safe distance. In congested traffic, it will stop or move forward automatically according to the pace and motion of the vehicle.
It also comes with the Lane Detection System, which warns when to drift out of the lane without indication and can correct the course. It also provides haptic feedback through the steering wheel.
The Blind Spot Monitoring enables to overtake blindly and the Traffic Sign Recognition alerts to change the speed limit of the vehicle at any course of time.
Equipped with Bentley Dynamic Ride, a groundbreaking active anti-roll system that uses a 48-volt electric motor to minimize the body roll when the car is cornering to get in complete control. It has an All-Terrain Specification that provides 4 driving modes and is also called the responsive off-road settings.
It includes robust underfoot protection, luggage management system to ensure that the items in the boot are safely secured along with a specific window on the infotainment system that displays useful information.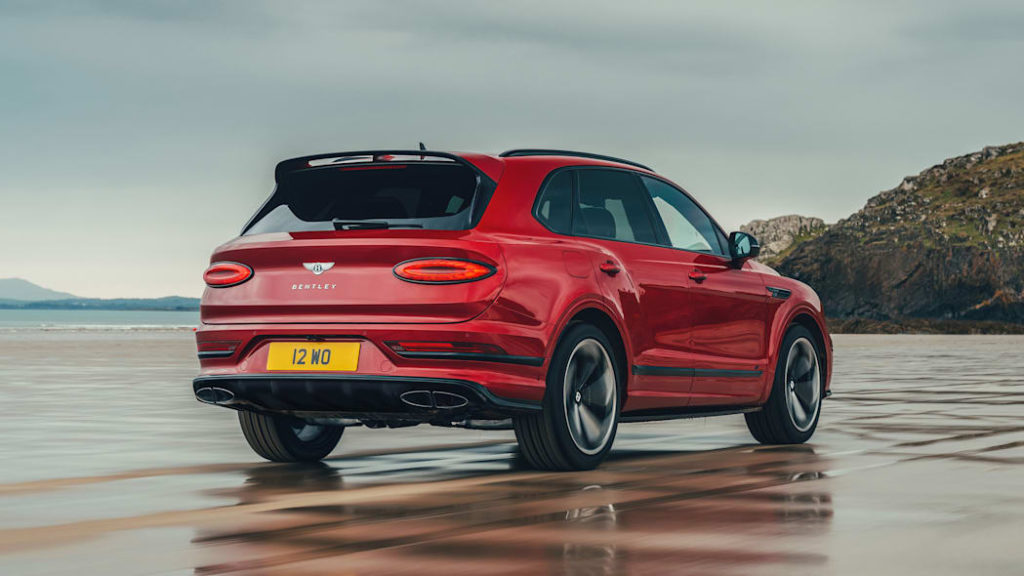 The vehicle consists of a 10.9-inch infotainment screen. An entertainment system consists of two 10.2-inch displays mounted to the front seat headrests. A 12-speaker stereo is also provided.
It consists of a black body accent, dark tint lights, the restrictive exhaust system that improves the sound of the Bentley. There are multiple color accents on the instrument panel, center console, door linings, steering wheel, and gear level. Like the other Bentleys, the vehicle can be selected from four, five, or seven seats.