Ferrari is an Italian luxury sports car manufacturer. The company was founded by Enzo Ferrari in 1939 out of the Alfa Romeo race division as Auto Avio Costruzioni, the company built its first car in 1940, and produced its first Ferrari-badged car in 1947 with not more than 4500 employees. Ferrari was all about the V12 engine. It had the sophistication and confidence for their cars while showing superior performance and sound.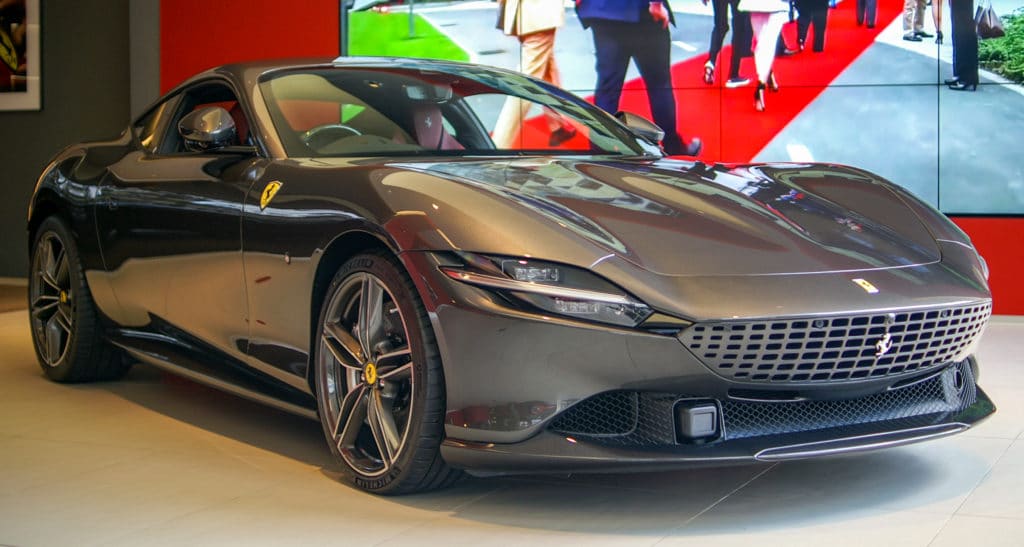 Roma, if you spell it backwards, reads 'Amor', which means 'love' in English and you can't deny that it hardly takes a moment to fall in love with this Ferrari.

The Ferrari Roma, the new mid-front-engine 2+ coupé of the Prancing Horse, features refined proportions and timeless design combined with unparalleled performance and handling.

With its distinctive flair and style, the car is a contemporary representation of the carefree, pleasurable way of life that characterized Rome in the 1950s and '60s. It is named after the historical city of Rome and somewhere the Italian engineers wanted to appeal to a segment of buyers who want to buy a Ferrari without that loud exhaust noise, which has a boot, 2+2 seats and is gorgeous to look in motion or parked.

Behind the steering wheel sits a fully digital, multi-function cluster. This configuration is mirrored on the other side of the cabin, where a standalone display provides a control and information interface for the Roma's front passenger—a touch borrowed from the Portofino convertible, but with a unique execution.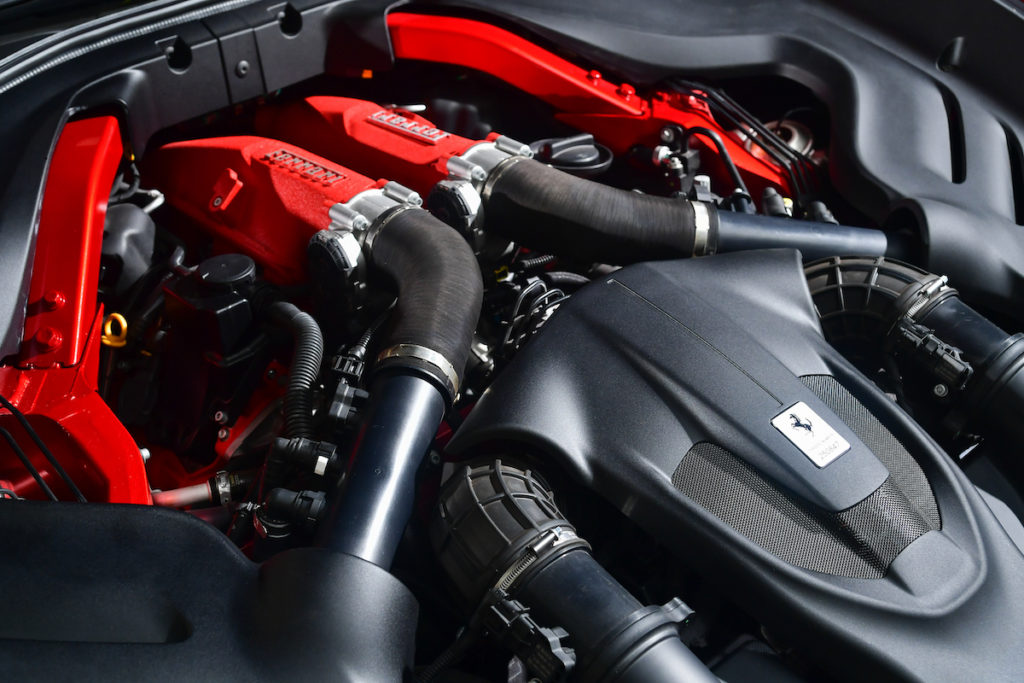 Under the hood The Ferrari Roma represents the pinnacle of performance in this category, thanks to its turbocharged V8 from the family of engines that has won the overall International Engine of the Year award four years running.

In this version, the engine reaches 620 cv at 7500 rpm and is coupled with the new 8-speed DCT gearbox that was introduced on the SF90 Stradale. Providing firepower to the Roma is a 3.9-litre V8 turbo. This front-engine monster is capable of dismissing the naught to 100km/h in just 3.4 seconds and can record a top-speed of 320km/h.
In terms of size, the Ferrari Roma measures 4,656mm which is about half the length of a school bus, 1,974mm wide and 1,301mm tall at the tape and sits on a 2,670mm long wheelbase. Ferrari claims a kerb weight of 1,570kg.
The Roma is designed for people who would like to drive a sports car, or a Ferrari, but are a little bit afraid of Ferrari and sportscars. Overall, it is an extremely comfortable and powerful car Ferrari has created in a 4-seater range.
FERRARI ROMA launched in India
Out of several cars launched in India, A Ferrari launch is the one that most people eye on. As per the latest updates, Ferrari Roma is offered in 1 variant – the base model of Roma is Coupe V8 and the top variant Ferrari Roma Coupe V8 comes at a price tag of Rs. 3.76 Cr, making it one of the most irresistible cars in india.
This is from sports car updates.
For more trending cars and automobile news updates, Keep visiting us at Luxorides Buzz.