Mercedes-Benz AG, a prominent German automotive brand with over 170,000 employees worldwide, is one of the world's largest manufacturers of luxury cars. It focuses on the development, production, and sales of cars, vans, and vehicle-related services by continually expanding its worldwide production network with around 35 production sites on 4 continents.
Mercedes-Benz EQS is considered to be the electric version of the S-Class, The flagship car of Mercedes-Benz. The first electric luxury saloon from Mercedes-EQ, the electric mobility brand of Mercedes-Benz is redefining this vehicle by being the first model to be based on the modular architecture for luxury and executive-class electric vehicles.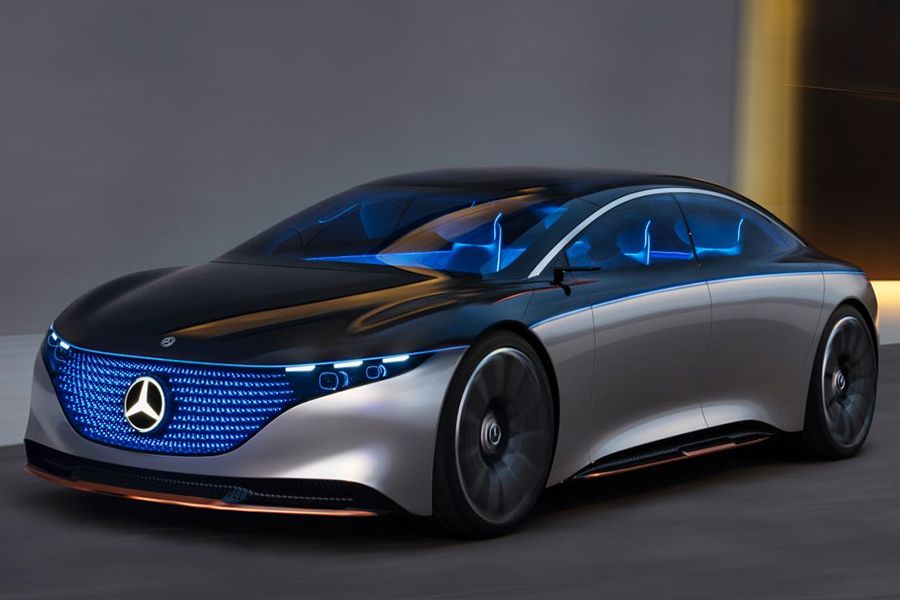 With ranges up to 770 kilometers according to Worldwide Harmonized Light Vehicles Test Procedure (WLTP) and with an output of up to 385 kW, the powertrain of the EQS meets every expectation of a progressive saloon. The larger of two batteries has a usable energy content of 107.8 kWh which is around 26 percent more than the Mercedes-Benz EQC.
Mercedes-Benz EQS can be charged with up to 200 kW power at fast-charging stations with a direct current up to another 300 kilometers. It gets recharged in just about 15 minutes because of the various intelligent charging programs that can be activated automatically counting on the situation.
Mercedes-Benz quotes that the EQS has the ability to travel up to 417 kilometers (259 miles) on a single charge test cycle so in the real world it is simply over 300 kilometers (186 miles) if you are not really trying to drive economically (as per the reviewers).
Features involve innovative multimedia system MBUX which has numerous EQ-specific functions like the display of range, charge status, energy flow, EQ optimized navigation, driving modes, charging current, and the time of departure which can be controlled/set via MBUX.
Mercedes-Benz EQS includes different seat functions with up to 10 different massage programs, automatic doors that open when the user walks towards the car, and close when the user presses the brakes.
Packed with futuristic technology that gives the driver a luxurious feel, Mercedes-Benz EQS has a massive infotainment screen, provides different color combinations for the interior. It consists of 190 customizable LEDs dots around the cabin, consists of some backlit glossy plastic and unvarnished wood.
The EQS does not ride on a dedicated EV platform and as a result, it does not have all the advantages of a vehicle with an electric powertrain. It still has a transmission tunnel running down the middle of the passenger compartment which makes the middle rear seat slightly uncomfortable for the passengers.
Mercedes-Benz EQS expected Launch Date and Price in India
The Mercedes-Benz Luxury Electric Sedan is expected to be launched in India by 2022 with estimated pricing of about ₹ 2 crores.