In the midst of a deadly pandemic with a potential as great as no one has ever imagined, the most important aspects of life now are two things: one, health, and the other, comfort.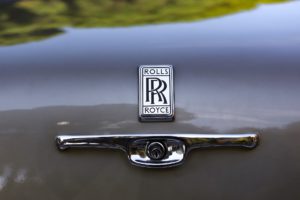 We have a lot of articles regarding health and immunity and their effects, but the second point is completely overlooked. Nowadays, every individual considers how comfortable he or she is with whatever things he or she utilises in their daily lives. It doesn't matter if it's suitable office furniture for people who work from home or a smooth and comfortable commute in this unprecedented situation.
Professionals and business leaders who must travel for work or for any other life-changing event (mainly weddings in India) today want a comfortable and expensive vehicle. However, a state-of-the-art luxury vehicle requires not only a substantial initial expenditure but also ongoing maintenance (not to forget its depreciating value). Furthermore, the financial condition has been traumatised by the crisis, and this issue appears to be an impediment.
As I read somewhere on the social media, "Modern problem requires modern solution", so the idea of rental services for vehicle that too in luxury section well counters the obstacle. 
One has got the option of using these cars without any hassle and without compromise with the comfort and luxury.
The luxury car rental services in India with hold a huge potential and services like luxorides.com are becoming the pioneer among them. Luxorides operates around Delhi NCR and nearby states to fulfil the aspiring millennials, Business leaders to execute their day to day activities and to make their personal moments memorable.
The recent Success of daily commute vehicle services such as Ola Cabs, Uber etc., has not only provided the hassle-free services in terms of transport but also has changed the mindset of general Indian public from owning a car to riding in a car without the ownership. Eventually this has evolved the idea of exploring the further luxury travel opportunities to the Higher and Upper-Middle class of the business leaders as well. The working professionals, too have shown a keen interest exceling their primary sense of comfort and luxury on their list.
Best in Class services and affordable rates are what we could see with rental providers as luxorides.com have and this is something which every individual looks upon.